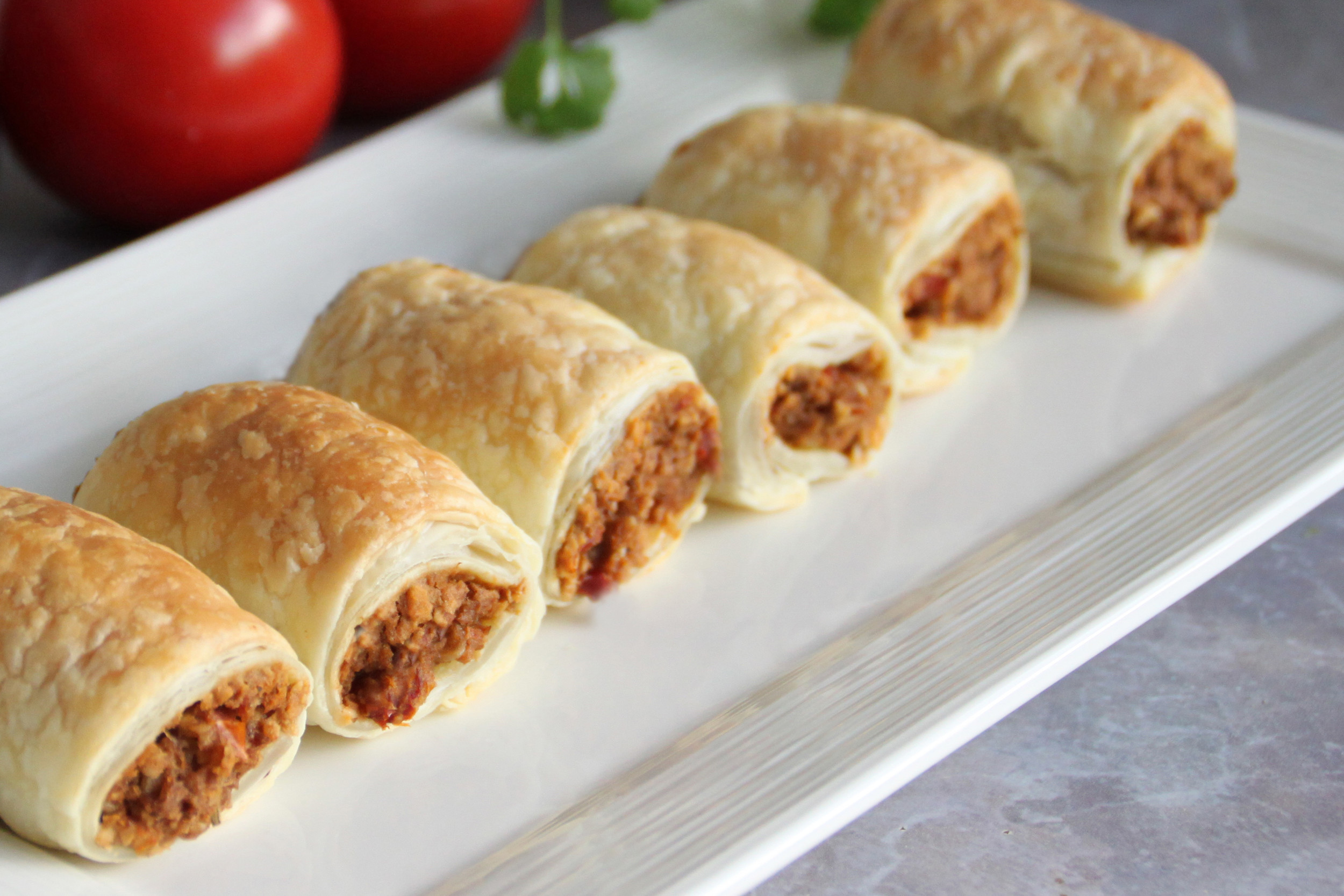 Ingredients
3 sheets New Way Flaky puff pastry
1 small onion
1 x 300g block soft tofu
2 Tbs soy sauce
1/2 cup chopped walnuts
1 tsp oregano
3/4 cup breadcrumbs
3/4 cup rolled oats
Oil to brush pastry with
Directions
Preheat oven to 180oC.
Lay out separately, on the bench, 3 sheets of pastry to thaw.
Place all the ingredients except breadcrumbs and rolled oats into a food processor. Process until smooth. (If required the filling may be made in the morning, covered and left in fridge until evening).
Then by hand mix in the breadcrumbs and rolled oats (use more breadcrumbs if the mixture is too sloppy). Mixture should be firm but soft - too firm and the rolls will be too dry when cooked (if too dry add a couple of tablespoons of water).
Cut each pastry sheet in half to make six pieces in all.
Lay the filling evenly along the edge of the pastry piece nearest you.
Brush the far edges of the pastry with oil, and roll up each one into a long sausage-like roll, starting with the edge nearest you. The oil will help the edges stick together.
Lay each 'sausage-like' roll onto a greased oven tray with the pastry join touching the tray and cut into 5 or 6 small pieces (depending on the size of the finished piece you want.) Prick each portion with a fork and brush the tops with oil to promote browning.
Bake for 25-30 minutes or until golden brown at 180oC. Watch carefully during the last few minutes of cooking.
The rolls are best served hot from oven, but may be reheated later. They may also be stored in the freezer.
Latest vegetarian & vegan recipes
Other delicious ideas…