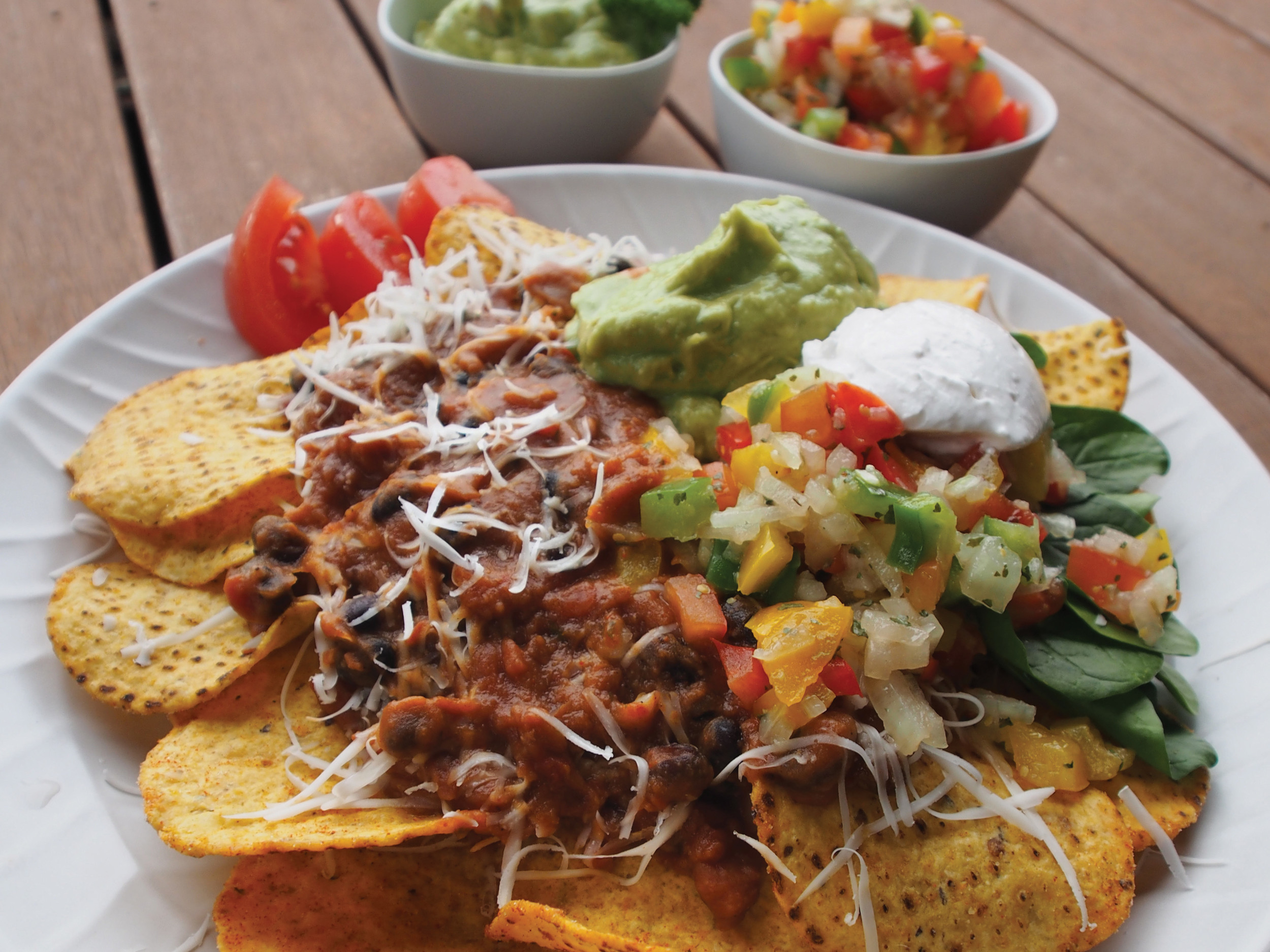 Vegetarianism is growing rapidly in New Zealand, but other parts of the world have had meat-free cuisines for centuries. For a rich and varied plant-based diet, talk to Chinese, Indians, Mexicans… Our wonderful volunteers have shared authentic recipes from around the world. Most of these recipes were traditionally vegan, but some were meat-based recipes that have been 'veganised'. We have collected 31 recipes from 31 different countries to share with you – one for each day of October, World Vegetarian Day.
This recipe is a traditional Mexican recipe and can be found in our Home Tried Favourites Recipe book.
Serve with guacamole, lettuce, dairy-free cheese, dairy-free sour cream (optional).
Ingredients
500g bag of corn chips

BEAN MIX

1 × 400g can of black beans
1 × 435g can of refried beans
1 × 400g can tomatoes
1 tsp ground cumin
1 tsp ground coriander
1 tsp smoked paprika
1 tsp garlic
1/2 tsp cayenne pepper or
Chilli powder
1/2 tsp dried oregano

SALSA


3 large tomatoes
1/2 medium onion
1/3 red capsicum
1/3 green capsicum
1/3 yellow capsicum
1/3 small cucumber
1 tsp fresh coriander
1½ Tbs fresh lime juice
1½ tsp garlic, chopped or minced
1 tsp balsamic vinegar
Directions
Mix black beans, refried beans and tomatoes and spices together in frying pan. Heat through.
Finely dice all salsa ingredients and combine in bowl and mix well.
Place corn chips on plate and cover with bean mixture. Top with salsa, guacamole (see our guacamole recipe) and optional extras.
Latest vegetarian & vegan recipes
Other delicious ideas…