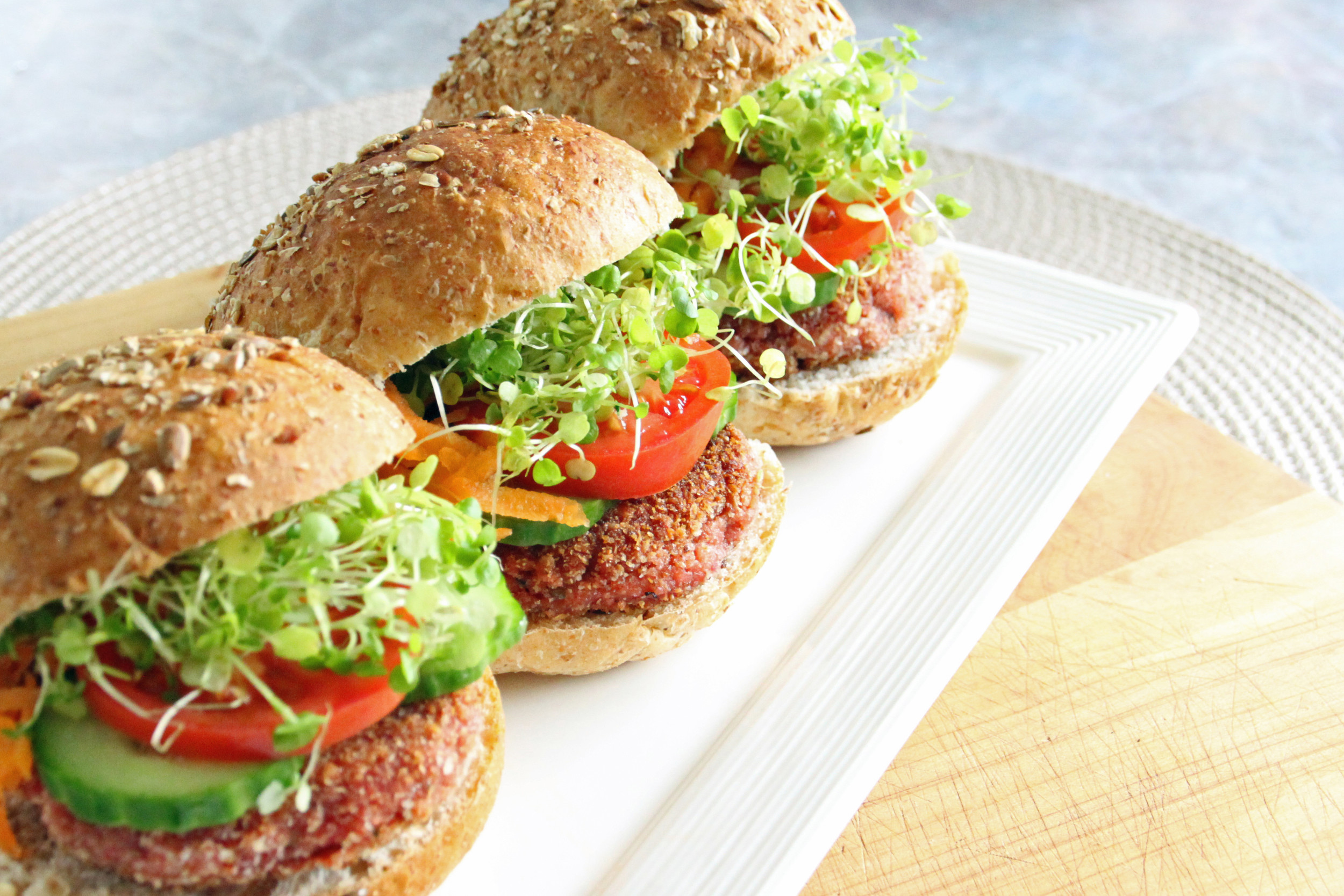 These burgers taste fantastic and are healthier (and much cheaper) than the store-bought ones. Chickpeas are high protein and fibre and many nutrients. Give it a try!
This recipe is from our Home Tried Favourites recipe book.
Ingredients
2 Tbs oil
1 onion, diced
1 courgette, grated
1 small beetroot, grated
1 × 400g can chickpeas
Juice of 1 lemon
3 tsp savoury yeast flakes
Salt and pepper, to taste
4 Tbs soy sauce or Braggs liquid aminos or tamari sauce
½ cup flour
1 cup rolled oats
½ cup dried breadcrumbs
Dried breadcrumbs for coating patties
Directions
Sauté onion, courgette and beetroot in frying pan.
Place in food processor: chickpeas (undrained), lemon juice, savoury yeast flakes, salt, pepper and soy sauce. Blend until chunky. (Mash chickpeas if you do not have a food processor.)
Add vegetable mix and blend.
Add flour and rolled oats and blend.
Add enough breadcrumbs to make mixture stiff enough to form patties.
Coat patties with bread crumbs.
Fry until brown on both sides.
Latest vegetarian & vegan recipes
Other delicious ideas…